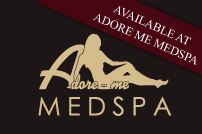 Request a callback!
Enter your name & number and we'll call you back as soon as possible.
Your request has been sent successfully.

We will call back shortly.
Please complete both fields before submitting.
Your request failed. Please try again.
Strawberry Smoking Cessation
3 Major obstacles when stopping smoking:
Cravings
Lack of willpower
Irritability
Laser Therapy has been proven to stimulate acupressure points for addictions and also show results of increasing endorphin levels, similiar to nicotine.Together these effects reduce or eliminate the physical cravings usually experienced, presenting a reduced challenge for the smoker's willpower, better mood, and a fighting chance of quitting for good.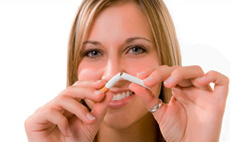 Treatment sessions involve the smoker attending a clinic / salon or surgery probably 4 times over a couple of weeks for approximately 30 minutes. The clinician will hold the probe against the addiction related acupuncture points, most of which are located in the ear and hand areas. Laser therapy for smoking cessation should ideally be administered within a broader support framework including counselling. This ensures that the social and psychological factors are addressed enabling the smoker to take best advantage of the craving-free opportunity which laser therapy can provide.

Laser therapy has a 12 year international track record with consistently high success rates for smoking cessation. Clinics regularly report figures of around 70-80% for initial smoking cessation with sustained levels a year on at around 40-50% of the original group.

The latest controlled medical research supports this with the 4 session programme resulting in 79% initial quit rate of which 51% were smoke free 6 months later. These figures compare favourably with alternative smoking cessation treatments (Nicotine replacement therapy NRT reports a success rate of 17%).

You must however want to be a non-smoker prior to under taking the laser treatment for it to succeed.